What Comes First, The Lawyer The Account or The Startup Specialist?
To Be An Owner What Professional Service Should You Seek First?
Lawyer
Account
Startup Specialist
Yes, these are all relevant professionals of a restaurant and its people.
Their eyes are on your goals, and they work hard to get and keep your business operating.
But there is a working order as to when it makes professional sense to seek their services and advice.
Let's look at each professional and the services they offer to help you decide.
---
Lawyers
Lawyers who practice in the restaurant industry manage legal matters in the areas of business law and litigation.
They provide comprehensive counsel to restaurant companies and their owners, operators, managers, landlords, tenants, franchisors, and lenders.
They represent their clients by delivering solutions to issues arising in:
General corporate structuring and tax matters
Operational and management issues
Lease, master lease, and sale/leaseback transactions
Construction and development of restaurants
Labor and employment matter
Trademark and intellectual property matters
Franchising and brand issues
Restructuring troubled operations for creditors, restaurant operators, owners, lenders and franchisors
Receivership and bankruptcy proceedings for owners, operators, tenants, lenders and franchisors.
I'm sure there are a few more services I'm missing.
---
Accountants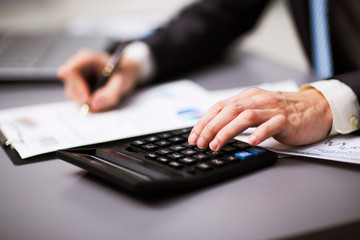 Accounts who practice in the restaurant industry providing solutions to meet the needs of the business, with an emphasis on increasing profitability, reducing taxes, and staying in compliance with government regulations.
They represent their clients by delivering some of the following services to their restaurant clients:
Financial Reporting
Business Plans / Projections
Weekly Profit & Loss Reporting
Lease Structure & Negotiations
Site Selection Assistance
Computer Systems & Software
Raising capital through private equity
Financing – SBA, senior lenders, equipment lenders
Statistical comparisons (locally and nationally)
Franchise operator services (including reporting requirements, required financial statement formats, budgeting, consolidating financial statements for multiple locations, and comparisons with Franchisors' corporate stores, and expert assistance with expansion or sale)
Tip audit representation before the IRS
Employment tax consulting, including SUI & FICA credits
Sales tax audit representation before your State Department of Revenue.
---
Startup Specialists
"As a Startup Specialist, my mission is to help first-time startup restaurant owners and first-time restaurant business investors become success stories in the food industry."
Startup Specialists are experts in the restaurant industry who have done the work; they have been in the trenches and provide insight into what must be done in the startup phase.
They lead by example, focus on the necessary aspects of starting a restaurant in today's competitive environment.
As a startup restaurant owner, you really can't afford to turn down the advice of a seasoned professional and certainly not if you're growing a business from scratch!
They specialize in delivering some of the following services to their restaurant startup clients:
⇒ Complete honest advice without the personal agendas or blinders that entrepreneurs will encounter when seeking feedback from others.
⇒ Give and keep our clients laser-focused on the tasks during the early stages that can prevent start-ups from getting off the ground. There is so much involved in starting a business; it's easy for entrepreneurs to lose focus unless guided.
⇒ Help discovers and create brand awareness by:
~Guiding you in choosing a money making- cuisine.
~Assisting you in researching your ideal customers.
~Matching the right restaurant concept to your cuisine, service, and personality.
~ Assist in creating a fun theme that gives your brand a shot in the arm.
~Develop a tempting menu with your cuisine selections and recipe choices.
⇒ We prioritizing activities so that you have a step-by-step system for what has to happen and what you need to be doing. Startup entrepreneurs can lose track of time or spend too much time on one particular aspect of business, at the expense of others. A startup specialist keeps you on track.
⇒A Startup Specialist Crosses T's and Dots the I's!  You're  not alone and responsible for everything during the critical birth of your business. We make sure everything is complete, correct and ready for the next stage; so you can have peace of mind when the doors open.
---
If you can't define or describe your restaurant business, what it needs, and how to get it started, how can you tell your lawyer or your accountant the services you require?
Ultimately, you need to choose the professional that best suits your business.
Identify where it would be best to have lawyer vs. accountant.
---
What Comes First, The Lawyer The Account or The Startup Specialist?