This Burger Joint Has A Drop Dead Killer Restaurant Theme
The restaurant is known for its hospital theme and triple and quadruple bypass burgers.
Vegas-based "Heart Attack Grill" flaunts the danger of eating their burgers to their customers right from the start. Its name warns diners what they can expect if they eat what's on the menu.  Take the grill's 10,000 calorie 'Quadruple Bypass Burger' the name conveys just how lethal eating that burger can and by stating the calories to reassure the outcome!
"Now, I make good money joking about how bad my food is. But at least I'm honest." Jon Basso, Heart Attack Grill's well-spoken founder.
The point I'm trying to make here may be a bit extreme, but sometimes you have to think outside the box.
The competition is tough in the restaurant business, if you're going to be another burger added to the list of the already tens of thousands that exist, what chance do you have to gain attention?
What amazing recipe could you possibly come up with that would drive tons of customers to eat your burger?
A GREAT THEME that's what!
Yes, your theme can be the draw and your burger can be the cherry on top!
You may be able to serve a great burger but that burger needs a sidekick, besides fries and drink. And your theme can be that the sidekick to set you apart from the other burger slingers in your neighborhood.
This Burger Joint Has A Drop Dead Killer Restaurant Theme
Check the following two Burger Joints and what they do to draw the customer in their restaurants.
They have completely different themes actually they couldn't be more opposite. Each one has its own niche and audience they are targeting.
THE VORTEX BAR & GRILL
An Atmospheric Phenomena Perhaps?
There are two locations, the flagship Little Five Points store is instantly recognizable, its entrance is the shape of a giant voodoo-like skull, and you literally walk into the mouth. You're greeted by a pierced-and-tattooed wait staff and are handed a menu with  20-plus sirloin half-pound burger varieties,  that are flame-grilled and then garnished with almost every topping you can imagine. They also offer several comfort food selections, but it's their burger that their reputation is based on.
USA TODAY Travel in an article said their burgers are "the stuff of legends!" 
Vortex has been featured on TV shows like Man v. Food. 
Amy Koonin from Atlanta Eats described the Vortex as a "badass burger joint with some of the most creative and innovative sandwiches in town. The Rock and Roll attitude has seeped into the décor, the atmosphere, and most importantly the menu.
They take their love for skulls even further by offering a house beer, Laughing Skull Amber, made by Georgia's oldest microbrewery, Red Brick Brewing and their signature cocktail Vortex Skull Crusher, is served in a 20-ounce keepsake, when you buy the cocktail you get to keep the glass. The very wisely,  limit the drink to two per visit, since it contains premium tequila, vodka, rum, bourbon, various liqueurs and topped of with sparkling peach wine.  Atlanta Magazine awarded the restaurant the title of "Best Overall Liquor Selection" in the city.
But Wait There's More!
Let's step away from the menu for a second and check this out "Vortex Radio" that's right they have an official podcast. The podcast brings authentic discussions to the internet airwaves about bar culture, food, nightlife and entertainment. There podcast guests include entrepreneurs, chefs, owners, working servers and bartenders, local celebrities with their own unique perspective on the hospitality industry.
---
This Burger Joint Has A Drop Dead Killer Restaurant Theme
"We take the American classic and flip it on its head to deliver a unique culinary experience on a bun."
Even before you take your first bite, a taste of the menu FLIP is all about creating a modern, imaginative, chef-driven dining experience that gives all your senses a night out. The smells coming from the open kitchen, modern mix of expressive decor, accompanied by carefully selected music playlists, to their sophisticated dining rooms.
Their signature black Angus blend beef burgers are handmade and  sourced, as is their locally farmed pork and sustainably raised seafood.
The condiments and sauces are made in-house daily, and their N2 milkshakes have been recognized as some of the best in the nation.
Meet the man who is responsible for this Burger Boutique!
Chef Richard Blais, known for his inventive and progressive approach to cooking, always challenging the definition of a "burger" by using new and unique ingredients.
He has received national acclaim as the winner of Bravo's season 8 'Top Chef All-Stars.' In addition, he's appeared on Bravo's 'Top Chef: Chicago' , the Food Network's 'Iron Chef America', and host's Upwave's 'Cook Your Ass Off.'
Check out their "Surf 'n' Turf"  special beef blend seared to perfection and  piled high with garlic butter sautéed lobster,  garnished with mustard caviar, alfalfa sprouts and placed on top of a  house made green goddess dressing.
A burger boutique wouldn't be complete with a sophisticated host team of Mason & Chloe dressing to impress…
Travel Dispatch"The culinary scene in Atlanta has never been so hot, thanks to a new movement of outside-the-box creations like FLIP."
Five locations to choose from Buckhead, West Midtown, Poncey Highlands, Birmingham  and Nashville.
---
A good burger a true fresh ground burger is not that easy to come by these days. You can get a pre-frozen burger that looks like a handmade patty, with some imitation grilled chemical flavorings mixed in and fake branded grill marks on the outside in some of the most popular restaurants.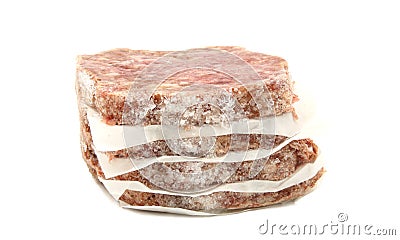 If you have some great recipes and use fresh ground quality beef you may have the start of popular burger joint! Do have some side specialities that can be served with those great burger recipes that's even better.
I'm not saying opening up a burger joint is by any means easy but if you have a passion to do so, be sure you have a stand out theme to accompany your menu. As you can see from the above restaurant examples a lot of thought and creativity went into making them popular.
If you're needing help with your theme please let us help you find a theme that will separate you from your competition.
Contact us TODAY and be the next successful burger place on the block!