Today Many People & Families Dine Out For "Eatertainment"!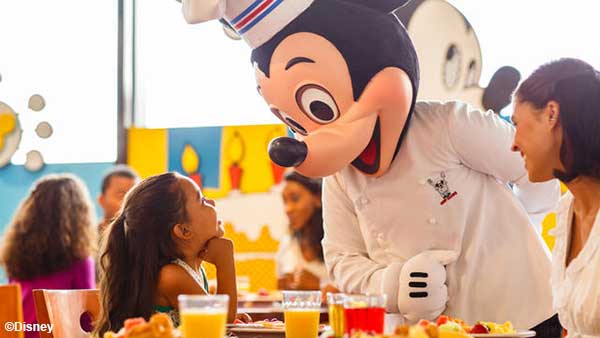 Cuisine & Theme can be the winning combination of why people choose to go to your restaurant and not your competition.
The theme not only influences the food but the architecture, music, and overall feel of the restaurant.
Whether you want to start a fine dining restaurant like Ruth Chris, casual dining like Margaritaville, fast-casual like Chili's or fast food restaurant like Chick Fila, your food and theme must work hand in hand to draw dining customers.
First, know exactly who your target customer base is going to be and be sure that there is a demand for the cuisine you want to offer.
The type of food you serve and your restaurant's theme play a critical role in the decision-making process regarding your marketing strategies, your interior design and much more.
Your cuisine is instrumental in developing your restaurants' unique theme.
Lastly, know who your competition is and observe what has made them successful.
The theme that you choose can be traditional, trendy, edgy or out of this world, but it must appeal to a large enough group of area customers for your restaurant to be successful.
What theme will, pinpoint your target market and establish your restaurant as the place to be!
Let's face it most people have several favorite restaurants and many times they will compare the theme and atmosphere of restaurants in order to choose the one they feel in the mood for.
Although you would like to design a restaurant theme that fits your ideas and dreams, it is important that you can make a living from the restaurant.
It is for this reason why you should question the type of people who will be visiting your restaurant to eat there.
Who are they and what sort of food will they enjoy eating?
It is also important that you survey the area and analyze the popular types of food that may or may not exist so that you can decide upon something that will work well within the area that you are wanting to locate in.
That's "Eatertainment"!
Check out some examples of successful THEMES.
Medieval Times Dinner Tournament
If You Need Advice On Deciding A Theme For Your Restaurant? SYRB help!
You may want to check out STEP 4 of my Startup Success Plan.
What you will learn in Step 4
Description
Your theme is your identity!
It is how you connect with your customers on a personal level, and how you deliver appetite satisfaction.
With stiff competition in the restaurant and food business, it is challenging for a restaurant to thrive. One of the most efficient ways to drive more customers to your business is creating an attractive and engaging restaurant theme.
The importance of how a restaurant looks feels, and represents its brand effects pricing, menu, equipment, location, and other requirements.
This lecture helps you establish a theme and discusses examples of restaurants that are successful and have been successful because they have created a theme that naturally attracts the audience they want.
For more information on Step 4 and the Seven Steps watch the vidoe below!