This is a fact that many restaurant startup entrepreneurs have trouble accepting.
Your Restaurant Startup Will Never Have Universal Appeal
The reality is that you will never capture 100 percent of the market.
It is said you should focus on the 5 or 10 percent of the market that you can get, and forget about the rest.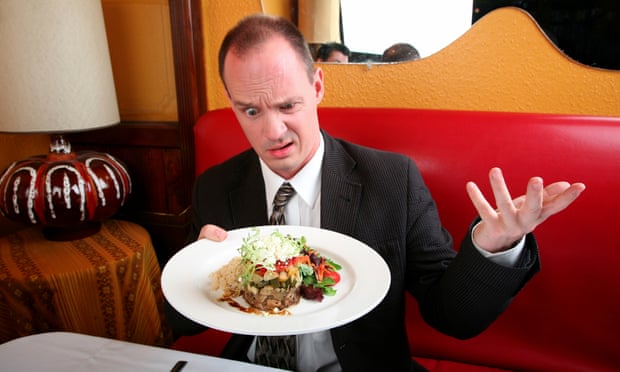 With that said who is patronizing restaurants today?
And who do you want to patronize your restaurant startup?
---
Who are these people filling those seats and parking lots, drive through and are sometimes waiting for over an hour to get seated?
Let's break these potential customers down and see which markets your startup will attract.
⇒Let's start with the "millennial generation," Generation Y, which includes those born between 1980 and 2000.
Generation Y is the most ethnically diverse generation yet!
They are more than three times the size of Generation X.
Members of Generation Y go for fast-food and quick-service items. About 25 percent of their restaurant's visits are to burger franchises follow by pizza restaurants.
---
Speaking of Generation X, those who were born between 1965 and 1980 are known for their strong family values.
They are concerned with value and favor quick-service restaurants and midscale casual dining restaurants.
They like the all-you-can-eat salad bars and buffets. Generation X enjoy a comfortable atmosphere, good value for their money and an ambiance or theme running throughout the restaurant.
---
Then there are the Baby Boomers born between 1946 and 1964; baby boomers make up the largest segment of the U.S. population.
This generation is made up of affluent professionals who can afford to visit upscale restaurants and spend money freely.
During the 1980s, they were the main customer group for upscale, trendy restaurants.
In the 1990s, many baby boomers were two-income households with children.
Today, those on the leading edge of the boomer generation are becoming grandparents, making them a target of restaurants that offer a family-friendly atmosphere and those that provide an upscale, formal dining experience.
---
Empty Nesters this group consists of people in the age range between the high end of the baby boomers and seniors, ages range in their early 50s to about age 64.
They typically have grown children who no longer live at home. Their ranks will continue to increase as the baby boomers grow older, and their children leave home.
Though, we have seen a resurgence in older children moving back into the NEST with their children as well.
Empty nesters are known to have the most discretionary income and the highest per-capita income of all the generations, they typically visit upscale restaurants.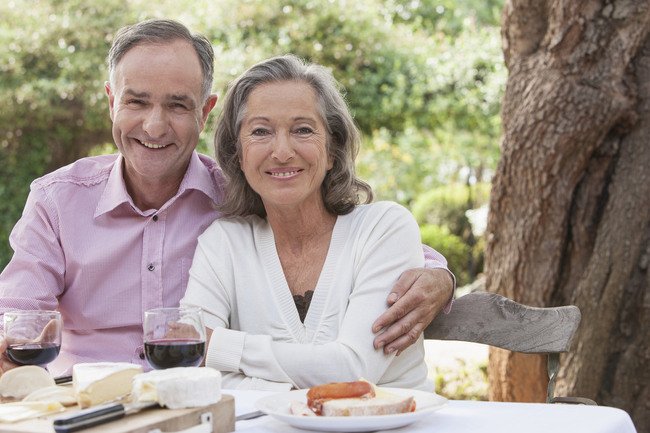 They are less concerned with price and are more focused on excellent service and outstanding food.
Lastly, we have Seniors which cover the large age group of people ages 65 and older.
The majority of elders are on fixed incomes and may not often be able to afford upscale restaurants often, so they tend to visit family-style restaurants that offer excellent service and reasonable prices.
Active seniors are likely to have more disposable income than older adults, whose health may be declining.
Seniors typically appreciate restaurants that offer early-bird specials and senior menus with lower prices and smaller portions, since their appetites are less hearty than those of younger people.
Now you have an idea of the target markets, which one are you going to carve out a niche for?
Increasing numbers of consumers want to dine out or take prepared food home.
I believe the more streamlined you can make it, the better your chances are for success. It can be a great business, a satisfying business, and lucrative business. But there are core components; you need to have knowledge in.
Once you have decided what concept best suits you, you must figure out the market, you'll go after.
While there are many commonalities among the various concepts, there are also many differences.
Your personality and preferences will dictate the concept you open.
The future does look bright for the food industry overall, but there are no guarantees in the restaurant business. A hard reality is that many restaurants fail during their first year, frequently due to a lack of planning.
To help you get started, I've compiled a thorough, but easy-to-digest, E-book series guide to starting your restaurant business that I'll be releasing this summer in 2016.
Whether your dream is to open an All-American diner, a Chicago-style pizzeria, a Healthy Salad buffet, a sandwich shop for lunch-goers or a local coffeehouse with live local acoustic music, start your business research here.