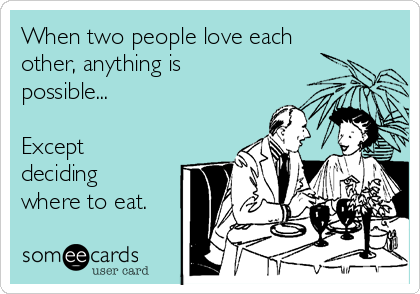 Not Everyone Is Going to Eat At Your Restaurant! How Do You Find Those That will?
Not everyone is your customer, and there are usually various reasons. Maybe they don't have the money. Maybe they don't like eating at your type of concept. On the other hand, maybe they just don't like your type of cuisine. The reasons go on, but it is important to understand that not everyone is going to want and need what you're restaurant has to offer and just as importantly, they might not be willing to eat at your restaurant, even if you have something that they want.
Let's spend time focusing on the important people: customer's that will appreciate what you do, and have the money to dine at your restaurant.
Let's keep it REAL your food has to be a draw, it has to be GREAT but so is your competitions. What do you do that they don't? Do you offer food or service they don't? Think about it!
How do you define your ideal target markets?
First, you want to make sure you are clear on what you are really delivering to your customer, look at what value your customers will get by dining at your restaurant. Customer loyalty is built upon what value you can bring to them.
Increased customer loyalty is probably the one marketing goal with the most potential to improve profits.
Frequent guests typically only account for about 15% of a business's customer base, they usually providing at least 1/3 of your revenue. Researchers at Harvard have found that if you increase repeat visits by 5%, you can raise your profits anywhere from 25 to 125%.The more regular customers the better you can predict your sales.
Not Everyone Is Going to Eat At Your Restaurant! How Do Find Those That will?
What value does your restaurant provide?
This question is the foundation of everything you and your restaurant will do and become.
Focus on the things that you do that makes your restaurant outstanding—and that will drive your restaurant to the forefront of your competition and market.
The competition is fierce, fast-casuals compete with both fast food and casual dining.  Grocery and convenience stores are moving in on their share of customer's wallets, too, not to mention the unconventional competitors like gas stations and even movie theaters.
Think in terms of real, enhanced value that you bring to your dining guests.
Here Are Four Ideas For Enhancing Your Restaurants Value!
Idea 1-The "go to restaurant" – when your guests are on a time schedule, have plans after dinner, like a play, sporting event or concert make your restaurant known not only for its great food but for its prompt and timely service. Let your customers know that they can rely on your restaurant for getting them served and out the door and arriving to their event or evening outing on time with no pressure and a satisfied tummy.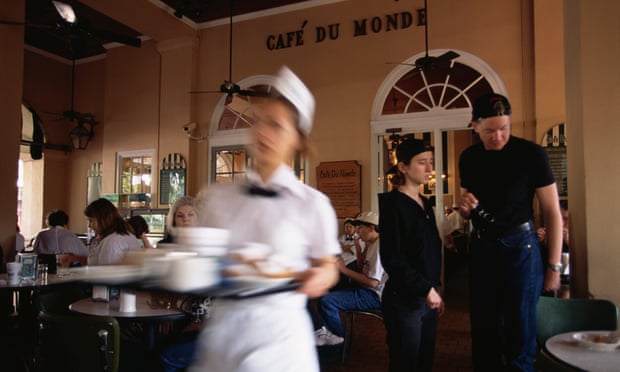 ---
Idea 2- Make a point of showing a community connection, in the last decade or so, there's an increased desire among consumers to support, when possible, local small businesses, you're just not another "food chain establishment." Your restaurant is part of the neighborhood or community instead of buying food from a national distributor; you purchase your produce from a local farm, which can provide you with fresh, local ingredients.
On the other hand, you support sole proprietors, such as musicians. Inform your customers that instead of playing music from Pandora, Spotify, iTunes, or Amazon, you hire local musician to play "live music" while they dine at your restaurant.
---
Idea 3- Unique pairing, you can boost customer loyalty and add value by offering menus to diners that include suggestions.
Thanks to the craft beer and wine boom, that has taken the restaurant and bar industry by storm over the past few years, enthusiasts across the country are looking to dine at restaurants that can cater to their desire to try new and exciting local, regional and national flavors. The same strategy is also an option for cocktail enthusiasts. The specials of the day are not reserved just for the food menu the beverage menu warrants a special board too.
Inform you dining guests that your dishes are prepared using locally sourced ingredients, and pairing them with local wines and craft brews. Educate them on taste bud complementing.
Greg Engert is the beer director and managing partner for Birch & Barley and Church Key high-end beer bars.  Both are located in Washington D.C. Each operation has a rotating menu of more than 500 beers in cask and bottle varieties. He said, "Beer is as noble and complex as wine and the natural extension was it could accompany really great cuisine." He talks about customers wanting their beer to do more than just quench their thirst. At Birch & Barley, they offer a five and six-course tasting menu nightly and the trained staff suggests beer pairings for each course. Engert works with his chef to develop the menus, and that the pairing sometimes starts with the beer and works backwards to the food from there.

---
Idea 4– "Themed Night" in most cases, if a group is dining at your restaurant, it's probably because they wanted to socialize with others, be entertained, or experience something memorable, right?
Otherwise, why wouldn't they just eat in the comfort of their own homes? Another way to add value to your restaurant involves organizing events that recur from time to time or regularly. Here are some examples you can try:
Trivia– Do a sports night one, a Hollywood one, or music one.
Bring Your Family– Every Wednesday evening kids 6 and under eat FREE (5-8 pm)!
Open Mic– Host a once a week, night of local entertainment, have the entertainment sign up prior to the start, allow them to perform two songs each. Set aside a 3-hour time slot and a number of allowed performers. More people enjoy live entertainment than ever before, just look at your local music calendar on the internet or the weekend section of your paper.
When you take time to plan themed nights at your restaurant, your customers make time to be there.
Not Everyone Is Going to Eat At Your Restaurant! How Do Find Those That will?
Need advice and help attracting and finding restaurant customers, here's some tips on researching your ideal target market.