After Just Five Months An Attorney's Organic Restaurant Files Bankruptcy!
This clearly is an example of what can happen when you don't have enough knowledge about opening and running a restaurant as an owner and investor.
After opening in April, the Gnarly Root vegan-friendly restaurant in Parker, Colorado near Parker Adventist Hospital has to close its doors.
The restaurant owner Shelly Rosnik, an attorney, working as a solo practitioner, will represent her business in court. It's so sad that she has to close her doors and represent herself to do it.
It appeared to be a perfect location near a hospital, an excellent target audience for healthy food, as well as having a captive audience between employees and people visiting patients.
The building was beautiful, and she wanted to offer arts and live, giving it a community gathering personality.
The menu looked well thought out and reviews were very complimentary! You couldn't ask for better reviews, below are just a few
I saw from google!
"We ordered the bison burger and salmon burger and they were both delicious."
"As a meat lover, I was hesitant to forego the beef for my lunch burger. I tried the sweet bean burger and loved it! It was delicious, filling, and didn't feel like I missed out on something better like I typically do when I opt for the vegetarian route. Will definitely be back."
"I took in a group of 12 people and we were ALL blown away by how great the food was.
The BURGERS were amazing….HUGE too. The salads were great. The SALSA was so good we inhaled 3 portions, the Guac too. LOVED the beer. The Chocolate Cake and Cheesecake were insane!! We all gobbled everything down and left no prisoners!!"
The restaurant, had sales just shy of $370,000 in the months it was open, according to the bankruptcy filing.
So what went wrong?
Rosnik, a first-time restaurant owner/investor, said the restaurant manager overspent on food and hired too many employees.
The Gnarly Root lists nearly 40 employees in its bankruptcy filings.
As part of her lease, she agreed to renovate the building's HVAC, duct and plumbing systems, adding overhead costs before the restaurant even opened its doors. HUGE STARTUP EXPENSE!
First, off Rosnik should have negotiated the improvement costs to the building. That property owner has him himself a new HVAC, duct and plumbing system to offer his next tenant as well as getting a  higher rent because of a new and up to date system.      
On review websites such as Yelp and Open Table, diners praised The Gnarly Root for daring to start a non-chain restaurant in Parker, especially one with meals for people with dietary restrictions.
Second, she took a chance on a healthy food niche, which isn't a bad idea! Nevertheless, no matter what kind of food you're serving, the wait staff and kitchen crew has to be experienced, food needs to be served in a reasonable amount of time. The review below apparently expresses that wasn't the case.
Reviewers complained of wait staff forgetting to serve their meals, simple orders taking so long that customers left before ordering the main course, or stiff chairs and noisy acoustics.
Third, she hired an inexperienced restaurant manager who overspent on food and hired too many employees.
Hiring management is crucial especially as an owner and investor if you don't have any prior experience in the restaurant industry. You are trusting someone who will have a major role in the reputation and success of your business.
"I poured everything into the restaurant," she wrote. "What could have gone wrong did. I am so sorry to the community, employees, vendors, and everyone else I hurt in this venture. I don't know what I am going to do next," Rosnik wrote in an email this week.
This is precisely one of the reasons I developed startyourrestaurantbusiness.com, to help first-time startup restaurant owners and first-time restaurant business investors maximize their financial performance and become success stories and not costly failures in the food industry.
I hope that Shelly Rosnik doesn't give up on her dream of being an owner of a restaurant again one day. She obviously did some things right, and if she takes what she learned the first time around and finds experienced people to help, consultants like myself, I believe she can be successful.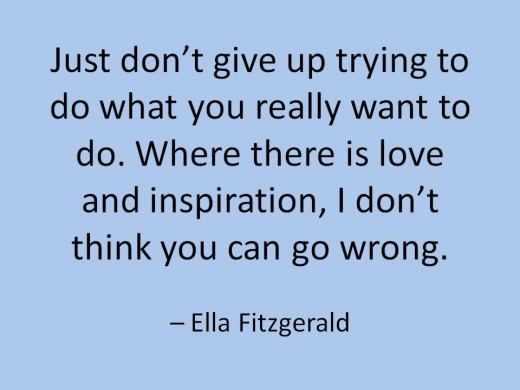 I failed my first time, and it didn't stop me from trying it again!
Had I not attempted to give it another go I wouldn't have had the chance to become successful in several other food business opportunities.
Owning and selling food businesses has been the most rewarding experience in my working career, and I can't think of a better way to help others than to share my knowledge and expertise.
I love helping others feel the same sense of accomplishment and passion in owning a restaurant as I was able to experience.
Don't give up on your dream even if you have to fail and take a few steps back; there's a reason, understand that reason and you will come back stronger and more determined…Good Luck and Much success…
---
Consulting Services & Resources

What Can We Do For You?
Through a combination of personally proven business strategies, we provide restaurant consulting processes' and tools.
Whether you are opening a restaurant for the first time, wanting to become an owner-investor or reinventing your restaurant for a financial turnaround, we have the experience and knowledge to make it happen.
The set of demands that come with starting a restaurant for the first time can be overwhelming.
Of all the restaurants cropping up at a rapid pace, only a few reach their goals and survive!
The set of demands that come with starting a restaurant for the first time can be overwhelming.
Of all the restaurants cropping up at a rapid pace, only a few reach their goals and survive!
The one thing you must do to have any chance of reaching your goals and surviving in the restaurant industry is to start with fundamentals.
Our consulting services can provide you with the right tools and education, so you can successfully live out your purpose and passion in the restaurant industry.
There are strategies that you have to put in place DURING YOUR STARTUP PHASE.
Not knowing those procedures can cause you to fail after you've worked so hard to get your doors open!
Contact Us Today & Let Us Help You Start Your Restaurant Business