Don't Let Failure Make You Give Up On Your Passion And Dreams To Own A Restaurant
Failure gives us the opportunity to learn, adapt and achieve.
I failed at my first try as a restaurant owner!
It opened my eyes and helped become a better person and eventually a successful entrepreneur.
But most importantly failure taught me not to GIVE UP on my passion and dreams!
If you see failure in a developmental light, a necessary step on the way to achievement, you'll handle failure in a way you never thought possible.
What makes us succeed?
I believe from my own experience failure played a big part in my success.
When you dig down and discover the ability to bounce back, and be resilient, it puts failure in a positive light.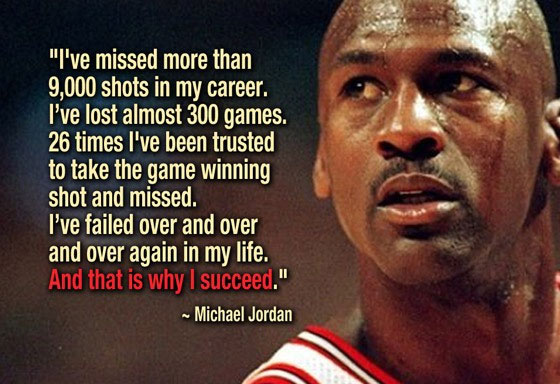 I had always had an entrepreneurial streak. It started when I was 8 years old, selli
ng flowers that I had picked from my yard and vacant lots. And I never lost the bug to be my own boss.
I was once like you, searching to find a  business I could own!
I discovered  my passion and changed my career and started working in the food industry.
After several years of not finding a job after college and a career that excited me I decided to see if I had any natural given talents.
I started looking through the wanted ads for a few months and began seeing some occupations of interests.
I can still remember getting up that very morning opening the newspaper and looking at the wanted ads.
When I finally saw the ad for a cook no experience necessary will train at a local delicatessen, I said I'm  going to apply for this job I love cooking, I grew up in an Italian household where my mom was a wonderful cook, and  so my career in the food industry began.
I've been very fortunate to work with some amazingly talented chefs and restaurant owners who taught me the skills and knowledge and gave me the confidence to become a restaurant owner and caterer.
Working at different restaurants concepts, white tablecloth to fast casual and private country clubs, learning skills and experiencing all the stations in restaurant kitchen from dishwasher to baker and everything in between, I even waited on tables. I gained enough experience and confidence and was ready to go out on my own; at least that's what I assumed.
That old saying when you assume you make an ass out of well you know the rest!
I assumed everyone was a customer. NOT!
Don't think because people love to go to eat  that they are going to  give your restaurant a shot.
The biggest and most common mistake business owners can make is thinking they already know what their customers want to eat. WRONG!
I opened my business in an existing space that was once a pizza place. It had been closed for a while and I thought it would strike the interest of the nearby neighborhoods and businesses once I re-opened in that location.
First mistake and probably the biggest was not realizing they expected me to sell pizza, subs and fish fry's on Fridays as the past owners did.
My menu and service consisted of, chicken, beef, baked fish entrees, croissant sandwiches, soups, salads, baked goods, continental breakfast, lunch delivery, and to go dinners. I was a gourmet caterer and café!
It was not a Pizza and Sub Shop which was what they expected.
I did serve fish fry's on Fridays eventually.
After almost 2 years of spinning my wheels and running out of money, I accepted the fact that I failed at finding a potential market and right location.
There is however, a happy ending…My second time around was a success, a very BIG one!
Don't let failure or your ego get in your way!
If you plan to open a restaurant in your local area, you will have to find your potential patrons in that area. When you own a restaurant, the secret to attracting new customers and even reconnect with old ones is to connect with them on an emotional level. The more that you know about your customers, the more successful you will be.
Based on my  hands-on experience from owning a food business I can tell you WHY it's difficult to succeed BUT I much rather share with you HOW to succeed.
Careful evaluation and determining your preferred target market is a must.
You need to know what concept and cuisine best appeals to them. How that relates to the overall restaurant market, with respect to diner demographics, preferences, and habits.
I should of adjusted my concept and menu but I let my ego get in my way.
I was a caterer and chef not an experienced pizza maker.
I perhaps I should've tried making gourmet pizzas and tested the waters.
I failed because I did not research my target markets, there food desires and the past success of that location.
Lesson learned and a failure that didn't discourage me but only made more determined the next time.
After spending almost 3 decades in the restaurant business and two of those decades owning food businesses, I've decided to share my knowledge and help others become restaurant entrepreneurs.
Failing Doesn't Mean Giving Up On Your Dreams To Own A Restaurant
My blog and resources will prevent YOU from FAILING your first time.
You don't even need to think about failing or giving up if you follow what I learned from my mistakes that lead me to my success in the food industry.