Comfort Foods Success in 2020 Includes Krispy Kreme They Had the Highest Sales in Its 85-Year History
Krispy Kreme has survived several ups and downs, but the pandemic was more of a UP than a down!
Comfort food helped many of us get through the pandemic.
The term has been traced back at least to 1966. An article in the Palm Beach Post is believed to have used the term in a story, "Adults when under severe emotional stress, turn to what could be called "comfort food".
Foods associated with the security of childhood.
It appears donuts provide a nostalgic or sentimental value from the results of Krispy Kreme's sales in 2020!
Krispy Kreme started around 1937 in Winston-Salem, North Carolina, and was so successful that it soon spread throughout the south.
When the founder died in the early '70s, the chain was bought out by the giant conglomerate Beatrice Foods.
During this time, they began sacrificing quality for quantity. Krispy Kreme came close to going out of business.
But in the early '80s about 20 of its disgruntled franchisees got together and pooled their funds and purchased the company.
They began to open businesses up north, and by the '90s Krispy Kreme's were a phenomenon, even being delivered to the Clinton White House, celebrated on Sex and the City.
There is nothing like tasting a delicious Krispy Kreme glazed donut hot and fresh from the fryer.
In 2001 Krispy Kreme went public on the New York Stock Exchange, and within two years shares would be traded for $50 a piece.
By this time, Krispy Kreme had stores in England, Australia, and Korea, and they were cranking out nearly 3 billion donuts each year.
Then, all of sudden, what once was seemed like a comfortable success, profits were down.
The SEC launched an investigation into some bad accounting practices, and the SEO found itself out!
What happened?
The early-2000s brought on a low-carb craze! All things starchy and sugary may have been to blame.
But the fact remains they just grew too fast, to the point where people were beginning to associate the chainless with its fresh, hot donuts and more with the not-so-fresh. Packaged products were showing up in grocery stores and gas stations.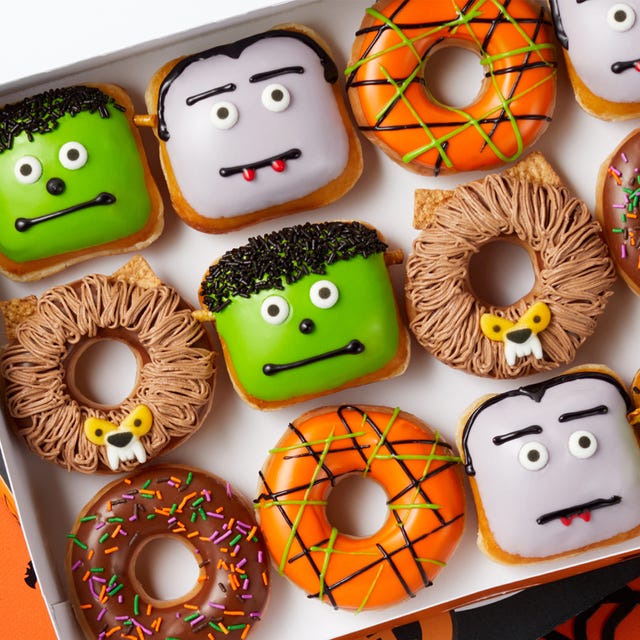 How Krispy Kreme Turned Itself Around
In 2006 Krispy Kreme named a new CEO, Daryl Brewster, and his priority was to get the struggling chain to pick itself up and start all over again.
He spoke with the Wall Street Journal over a decade later about how he accomplished an impossible task.
He said they made some fundamental changes such as implementing cost-cutting measures. They also improved communications, one of the keys to the chain's financial turnaround was in international expansion. After the SEC investigation, the chain could not add any more domestic franchises until they cleaned up their finances, but they were permitted to expand abroad.
They also adopted stricter standards when it came to taking on new franchisees, requiring them to be experienced in the restaurant industry.
Their new international franchises allowed the chain to raise the capital it needed to get things straightened out to the point where it could start franchising in the U.S. again.
Krispy Kreme managed to save itself from the brink of disaster for a second time, and 15+ years later has risen to new heights.
They offer free donuts to high school graduates and expanded National Donut Day to a week-long celebration!
Introducing new flavors like coconut cake, banana pudding, and Mississippi mud pie, have also kept them in the NOW!
Comfort Food Can Be Your Ticket To Successful In The Restaurant Business
If you are thinking about starting a restaurant, be sure your food is comforting!
Comforting doesn't always mean unhealthy!
Any cuisine can be made healthier even if it's considered comforting.
To keep it real not everyone is watching their calorie intake.
To be successful in the food industry you need to offer something for everyone!
How do you accomplish satisfying everyone?
This is where I can be of some help to your business and your menu!
Your cuisine is the first thing to consider when planning your restaurant.
If you're undecided, Step One in my Startup plan can help you come to a decision.
DOWNLOAD FREE RESTAURANT STARTUP RESOURCES
Learn more about starting a restaurant it won't cost you your life-saving.
It will help use your savings wisely during your restaurant startup!