Can music subliminally
encourage customers
to buy more food and drinks?
YES!
A major study carried out in 16 branches of McDonald's in Sweden found that a "brand-fit" playlists caused customers to increase spending more than 9%.
The Swedish professor Sven-Olov Daunfeldt, who led the study, said: "When done right, music has a major positive effect on sales, largely stemming from guests purchasing more items such as desserts and sides.
I'm a musician as well as a chef and experienced restaurant owner so you can see why I would find this information intriguing.
I 'm also excited to share this information with my blog followers and restaurant startup clients.
In my 7 Steps To A Successful Restaurant Startup Online Course, I cover how interior design, menus, lighting, seating layout, materials, colors, and music all combined can deliver an exceptional customer senses experience.
Your customers five senses play a major role in the branding of your restaurant's  success.
A great example is the Hard Rock Cafe; there's no other place where you can truly eat and be around the coolest music memorabilia.

What your customer hears, smells sees, touches and tastes has a lot to do with whether they'll come back!
It is no surprise that food and music work well together, look at the many food festivals that have been tying the two together over the years!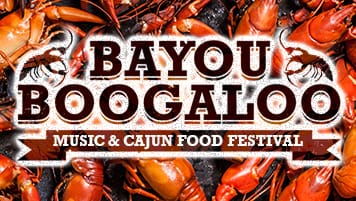 The company -backed service "Soundtrack Your Brand," generates playlists for businesses that are tailored to their brand and specially generated to put customers in a money-spending mood.
A study, conducted in a favorite American restaurant, found music that was selected by the service, which uses an algorithm to choose music that suits restaurants' brand, made customers more likely to buy additional items than if the restaurant played random popular music.
Can Music Subliminally Encourage Customers To Buy More Food And Drinks?
Is this science, magic, food and music all rolled into one restaurant experience?
Scientists say that certain types of music – those with fast beats, distorted notes, and high-pitched sounds – can enhance the sensation of heat from chili peppers.
This connection between food and music has always existed, but it's exciting to know through scientific research it is now a true assumption.
Muting music can also have the same effect according to the Swedish Trade Federation, which represents Swedish businesses, they found that playing no music at all was better than playing random popular music, with random music cutting sales by more than 4pc compared with silence.
Knowing what not to play, plays an important role too!
Knowing this information can help you enhance your concept,  menu, and theme even more!
If you're interested in learning more about the connection between music and how it can increase your restaurant sales check out this great FREE report on "The Impact Of Music In Restaurants."
Please check out my site

for more information on how to be a successful restaurant owner.
What you do during the startup of your restaurant makes the difference between succeeding and becoming just another restaurant fatality statistic…Do the right steps…